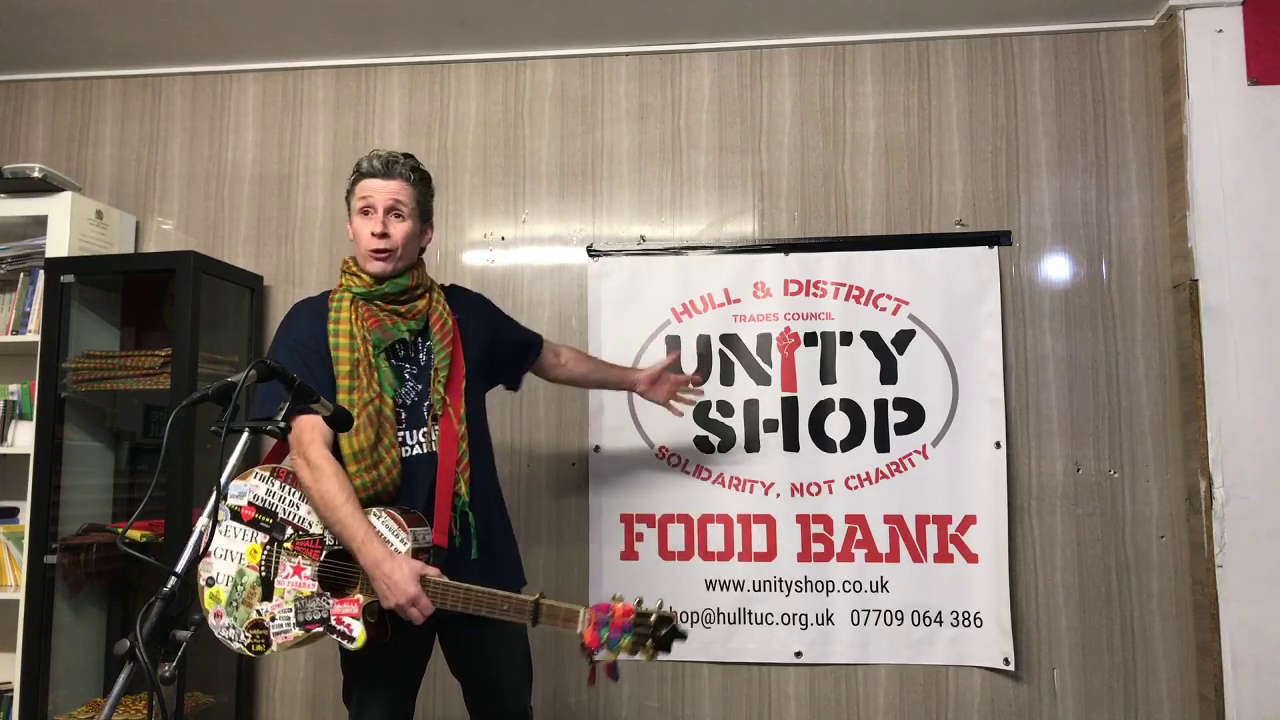 Thousands of families in Hull and the surrounding areas are struggling to make ends meet. People can slip through the net for a variety of reasons; they might be ineligible for, or unable to access official support, or have found themselves in caring roles for other family members and vulnerable people in their communities. On top of that, a large number of people waiting for the machinery of Universal Credit to catch up with their situation often need support. Simply put, many people have trouble putting food on the table at the moment, through no fault of their own.
They haven't failed. The system has.
The Hull and District Trades Council have set up the Unity Shop to provide food and other necessities for those households who are struggling across the city. The project relies on generous donations from both union branches and individual union members in the city, as well as donations of dry goods, fresh produce and monetary aid from local businesses. The Unity Shop operates from premises on Spring Bank, kindly donated by the Kurdish community of Hull.
"If you need help, or know someone who might, please contact us. If you would like to offer your support, whether it be with the supply of food and non-perishable items or a donation, please get in touch."
Text/WhatsApp: +44 7709 064386
Website: www.unityshop.co.uk
Facebook: https://www.facebook.com/unityshophull/
Twitter: https://twitter.com/UnityShopHull

E-Mail:

unityshop@hulltuc.org.uk
Thanks to all the volunteers who have played a part in the foundation of the Unity Shop. North Hull also has foodbanks and support centres at Unity in Community on Endike Lane and The Orchard Centre on Orchard Park.