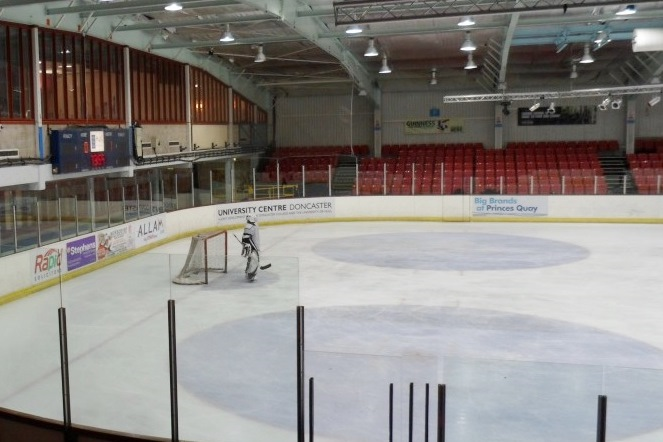 Hull ice skating community reassured over £1.45m
Hull City Council has met with representatives of the city's ice skating community to reassure them a £1.45m revamp of the Hull Arena is on schedule.
The council is working closely with ice hockey clubs, figure skating groups and other customers, as well as with the English Ice Hockey Association, to try to minimise the effects on fixtures and other commitments at the arena.
On Friday, councillors, senior council officers and senior HCAL representatives met with representatives from some of the city's ice hockey and figure skating clubs. It follows an agreement to hire a UK specialist and a trusted Hull firm to lead the refurbishment of the much-loved arena. Ice Tech UK, a nationally recognised company that has worked on ice arenas and Olympic stadiums across the UK, has been given a contract to install a new ice pad and air system at the rink.
And Hull firm JP Developers has been awarded an engineering and construction contract for essential building maintenance on the arena.
The works are expected to be completed by the end of September, with the arena reopening soon after. Andy Daintith and Chris Reader, head coach and chairman of Kingston Junior Ice Hockey Club respectively, and Sally Scholes, vice-chair of Hull Arena Ice Skating Club, attended the meeting.
Andy said: "We were happy to meet with the council and HCAL on Friday to be reassured that works are now underway. All we wanted to know is that works are on schedule so that the city's ice hockey players can be reassured that they'll soon be back in the arena and playing the sport they love."
"Sally said: "This is good news for the city's young figure skaters who rely on the Hull Arena for their rigorous training schedules. We are happy that our immediate concerns were covered at the meeting and look forward to the works progressing."
Councillor Daren Hale, Leader of Hull City Council, said: "We are listening to the concerns of these clubs, who represent the future of ice hockey and figure skating in the city. The Hull Arena is an important part of the city's sport and leisure fabric and we are delighted that these works are underway so it can reopen to the public as quickly as possible. The companies working on it come with outstanding reputations and we have the highest confidence that the needs of the arena's customers will be met."